SPRING FOUNTAIN FESTIVAL OF FINE ARTS & CRAFTS
50TH ANNIVERSARY CELEBRATION!
February 23-25, 2024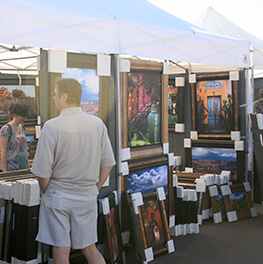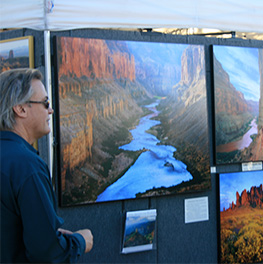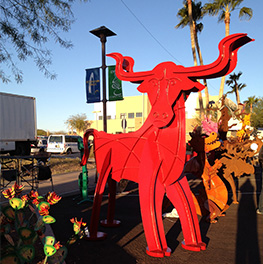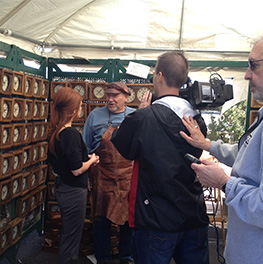 Fountain Festival of Fine Arts & Crafts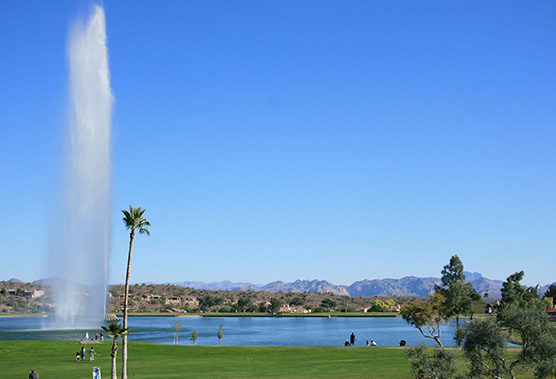 ABOUT THE SPRING FOUNTAIN FESTIVAL OF FINE ARTS & CRAFTS
We offer:
SHADED SEATING AREAS

THE FAIR GOES ON RAIN OR SHINE

FREE ADMISSION

FREE PARKING

ARTIST VIP PARTY

PURPLE PEOPLE BOOTH SITTERS
The Annual  Fountain Festival of Fine Arts & Crafts shows are  truly the meeting place of talented artists and highly skilled artisans from across the country and around the world. You can see work from artists who have come together to represent global diversity. From the United States to Europe. From Africa to Asia. From South America to Australia. Art speaks a universal language. And you're certain to understand that language as it is spoken in Fountain Hills.
The Fountain Festival of Fine Arts & Crafts is a juried art show. The show attracts the very best artists and craftspeople showing their work. Since competition brings out the best in artists, it benefits all attending. The Fountain Festival of Fine Arts & Crafts features unique, one-of-a kind works of art.
The Annual Fountain Festival of Fine Arts & Crafts is now in its 49th year.  The Fountain Festival is three days of nearly 500 global artists and artisans exhibiting work in every medium. The very magnitude of this much talent in one place is overwhelming. The variety of great art in different media is staggering. Maybe that's why the Fountain Festival of Fine Arts & Crafts attracts 150,000+ visitors. The Fountain Festival has gained status as one the most important and prestigious shows for artists in this region. It's an art show based on quality. On innovation. On pushing the envelope. On reaching new heights and ideas. On experimental mediums. On a vision by visionaries. Maybe that's why it's clearly one of the best-attended shows in the southwest.
Food booths, a beer garden and seating areas abound throughout the venue. Local restaurants are open and many participate with booths in the Fountain Festival. There's breakfast for the early-risers, lunch, if you like to sleep in, and even dinner. Rest stops situated at locations in the middle and at both ends of the festival area. And you'll love what you hear as well as what you see. The Fountain Festival of Fine Arts & Crafts comes with its own soundtrack. Live bands and musicians perform throughout the day.
This is not an exhibition designed solely for seasoned collectors. There's sure to be something that will move you. Art that will appeal to your individual taste. Make you stop. Make you think. The Fountain Festival of Fine Arts & Crafts isn't merely an art show. It's truly a sensory experience.
We ask as a consideration of others, to please leave your pets at home for everyone's safety and enjoyment during the fair!